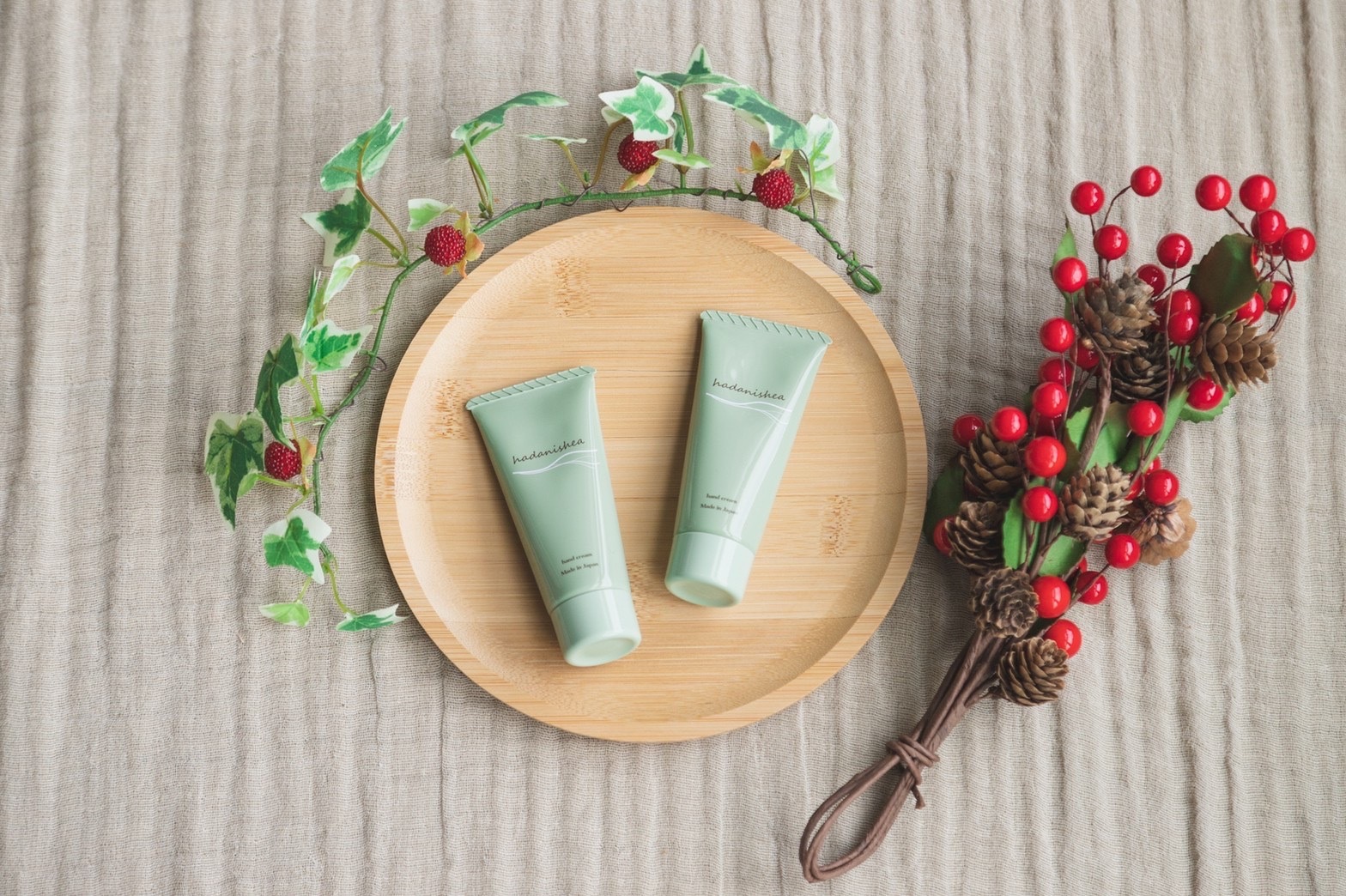 We sell hand cream containing 20% of shea butter in Burkina Faso.
You can enjoy the natural odor of the ingredients. Please try it and feel the natural moist texture of shea butter without giving it a sticky feeling.
"The beginning of hadanishea"
Members of BYCS, student division of Nonprofit Corporation "Future Code" which has its base in Kobe, began to take part in the development of hadanishea in 2018. Then, in March 2019, we started selling it after working out a design and manufacturing process.

Shea butter, a raw material of hadanishea, is made by women in Burkina Faso, West Africa.

Under the current situation in rural areas of Burkina Faso, women have fewer employment opportunities and limited ways to earn money. The work of picking shea fruits has traditionally been the role of women. Our business with shea butter makes it possible to increase women's employment and promote their social advancement. The more women receive cash income, the more they can spend money on medical and educational expenses for their children.
"The characteristic of hadanishea"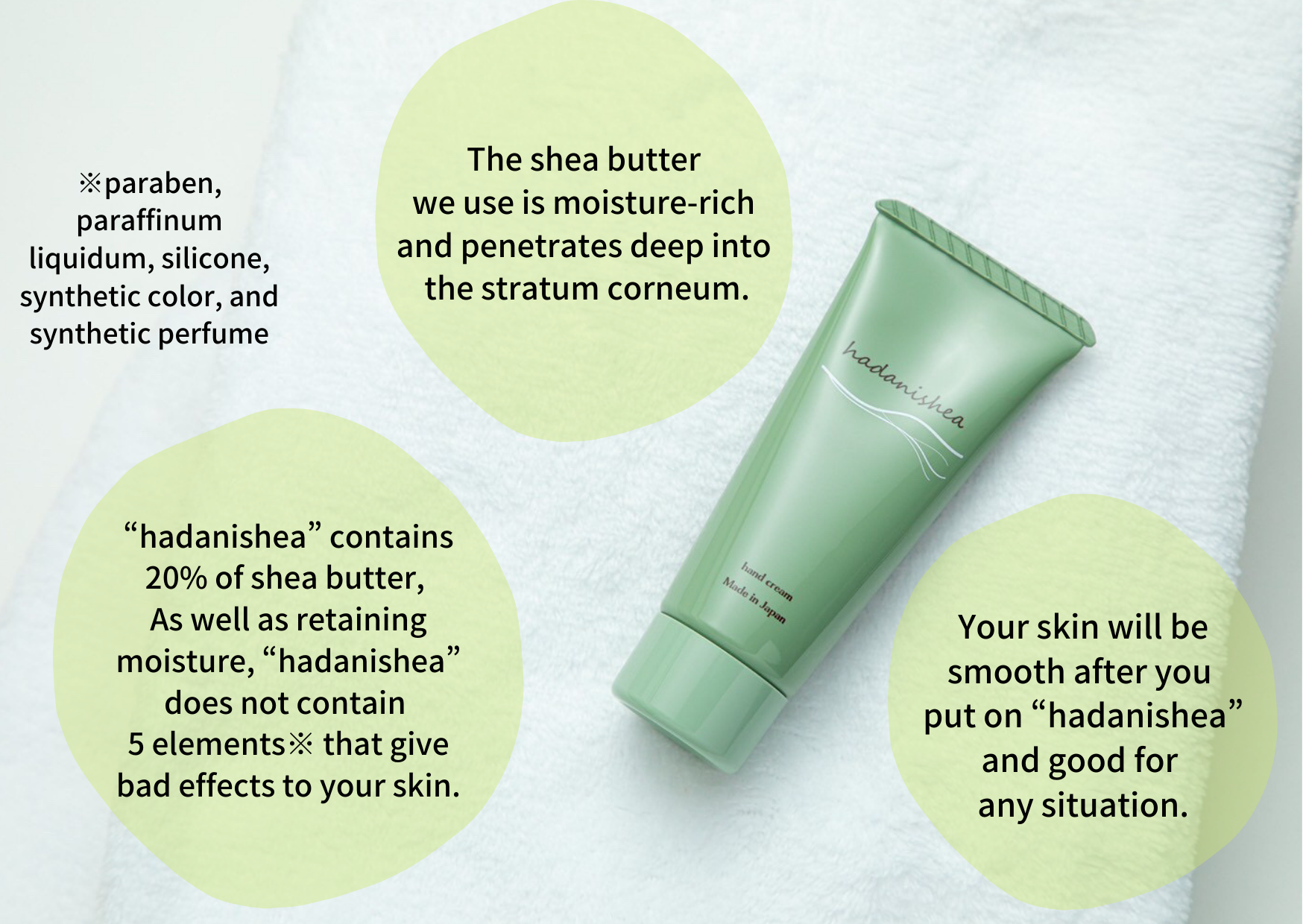 Hadanishea has no silicon, paraben, paraffinum liquidum, artificial coloring, and synthetic perfume. Therefore, it does not make your skin dry, cover up the dehydration with artificial additives, or harm to your body. Instead of these five artificial additives, we use shea butter containing natural ingredients of anti-inflammatory and rough skin inhibitors, such as oleic acid.

Shea butter can be used by people with any skin type; dry skin, and oily skin. Hence, Hadanishea is a skin-friendly hand cream because you can moisturize your skin while caring for it.
"Hadanishea produced by students in Kobe"

Hadanishea was produced by members of BYCS, student division of Nonprofit Corporation "Future Code".

In 2017, some members of BYCS listened to one of the women working in a factory. She said "I hope the employment opportunities of women will increase. If we get enough income, we can send our children to school with peace of mind."

We got some notices when we heard the desire directly from women working at the local shea butter factory. Based on this experience, we planned to expand the market and decided to sell hand cream containing shea butter in order to create more opportunities for women to work. We started to develop a hand cream in 2018, and then started to sell it in March 2019.

We conduct activities aimed at "sustainable international cooperation" through the hand cream business.
Please take a look at our history from the establishment of BYCS to the present.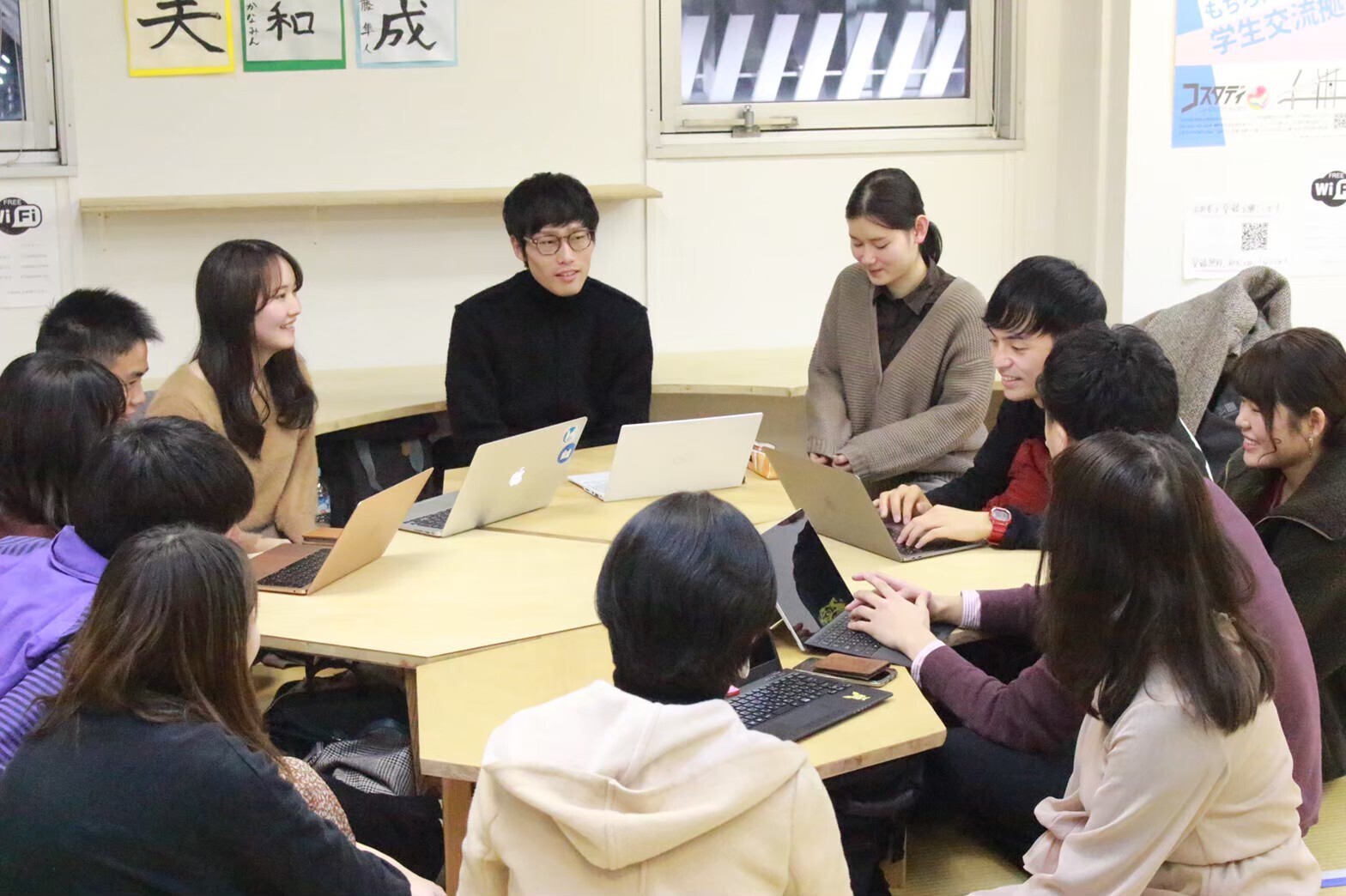 BYCS activity (Dec. 2019)

1* Nonprofit Corporation "Future Code"
We, as an incorporated non-profit organization, "Future Code", provide medical support to people around the world living in areas damaged by disasters and suffering from poverty. "The right to live" is what we naturally have as a human living on the earth. We would like to think about "the right to live" with local people and establish this organization.

Future Code website:
https://www.future-code.org/

We import shea butter, raw material of our goods, from Burkina Faso and produce hand cream from it and sell them in Japan. The sales of the hand cream is used to strengthen the local medical care, public health sanitation, and education, and reproduce hand cream and expand the market of the hand cream. Reimporting shea butter would create jobs and incomes in Burkina Faso.